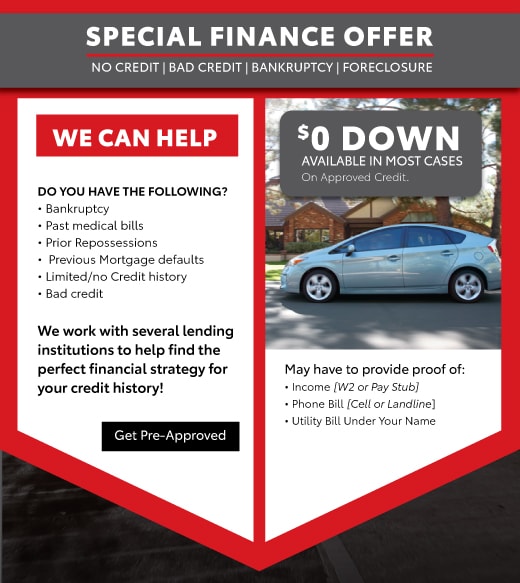 Find Financing for a Vehicle, Regardless of Your Credit Score
Once you have found the car of your dreams, the question turns from "which car will I buy?" to "how will I buy it?". This can seem like a daunting question, especially if your credit score is poor, or if you have not had the opportunity to build credit yet. Do not worry though -- we are here to help!
Poor credit, and non-existent credit, are more common than you think. Many of our customers, especially younger people, often have not had the opportunity to build their credit score yet. This can make it difficult to get financing for a vehicle. Additionally, many of our customers have poor credit scores for a variety of reasons. This, too, can make getting an auto loan difficult.
Here at Lithia Toyota of Redding, we want to ensure that you get the vehicle you want for an affordable price, without having to worry about your credit score. We are here to help every step of the way!
Our financing team will work with you, regardless of your credit score, and present you with financing options you can pursue.
Visit Our Financing Team Today to Learn More!
If you have any questions about the financing process, or if you have found a vehicle you like, and you would like to take the next step, visit us at Lithia Toyota of Redding, CA. Our financing team can answer any questions you may have, and expound on the details of financing, credit scores, and more!